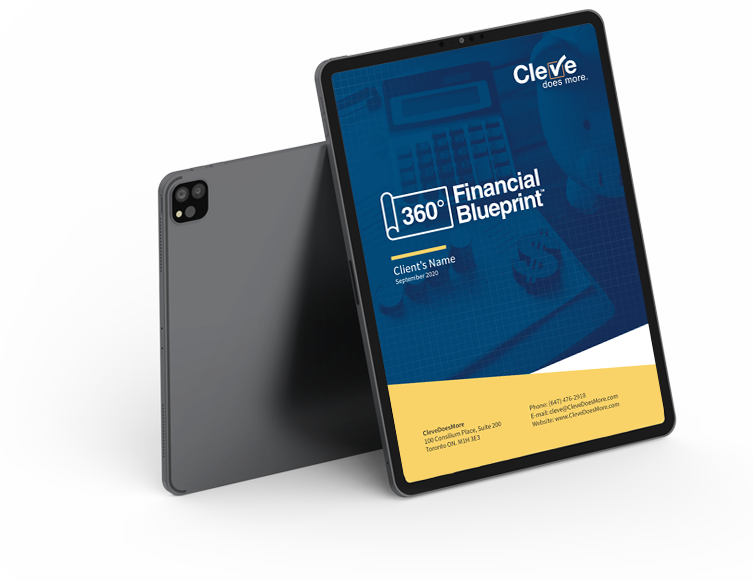 Helping you find financial breakthroughs every day.
Honesty. Integrity. Speed. Let's figure out your finances TOGETHER.
At CleveDoesMore, we're passionate about finding you money you never knew you had. We take a holistic approach, looking at where you are now and where you want to be in order to create a tailor-made plan for your success. We know one size does NOT fit all. Every client is unique, and every solution is customized.
We know you want more from your money. To buy a house. To escape debt. To build wealth with a stronger portfolio. To achieve true financial freedom. We can do it all.
It all begins with creating your custom CleveDoesMore 360º Financial Blueprint™- a comprehensive financial review that helps us develop your UNIQUE step-by-step path to financial success.
Ready to change your life? Start HERE.
We get it. There are so many products out there that you might feel overwhelmed. That's why we take the risk out of working with CleveDoesMore with our $500 Fix™.
We're so confident in our ability to help you figure out your finances that if we can't find you an extra $500 of your own money during the review process, the entire review will be our free gift to you. No risk. HUGE rewards.
Isn't today the perfect day to transform your finances? Let's go!
What Our Clients Are Saying
Cleve really does do more by performing a wholistic 360 analysis, highlighting options and making solid recommendations tailored to your needs and specific situation. Cleve is the first person I think of when I need an objective opinion and advise in my business and real estate endeavours. I highly recommend!
Cleve has been amazing to work with in the past year! Very professional and quick to respond and check in with you! Look forward to continually working with him. Thank you Cleve for all you've done and will continue to do ☺️
My experience was amazing. Cleve formulated a guideline that would put my husband and I in the best position for when were found our house. We ended up buying sooner than later but preparing ahead of time put us in a better position to get our house. The process was a pleasant one because we had someone to take care of the details while advising us clearly of our options. We felt as though we had the best mortgage advocate who genuinely cared about our well being. Thanks for giving your all!
I have personally experience the "CleveDoesMore" special treatment and I must say I have been better for it financially. After some sound advice and a can do plan Cleve gave me the tools and knowledge on how to get myself in a more stable financial position. Thank you Cleve and continued success for 2021.
I was encouraged by a close friend to contact Cleve and have not looked back since. Despite only working together for a short period of time he has already began to make an immediate impact on my financial situation. He has made himself readily available to help whenever needed while remaining genuine throughout the entire process. I would definitely recommend him for those looking to become financially responsible!
I've known Cleve for just a short time but his professionalism and knowledge allowed us to connect and feel like we've known each other for much longer. He is definitely a strong motivator as he was able to help me develop a financial plan that I can stick to and achieve my goals while paying off my debts quickly. I'm happy I was able to work with Cleve and even more proud of myself for being open to change.
I honestly thought I could do it on my own! As they say the definition of insanity is doing the same thing over and over again and expecting a different result. I knew I had to do something different so I called in the professionals. Cleve identified the root cause of the problems and developed a strategy to fix it at the root. I am committed to this strategy and I am seeing greater results than I expected! I am confident that working with Cleve and his team I will achieve my financial goals. I challenge you..do something different!
I've known Cleve for over 5 years and he really teaches people how to be more resourceful with the resources they have on hand.  I would highly recommend CleveDoesMore to anyone looking for financial help and/or support.
I've only been working with Cleve for a few months now but I've already seen a shift in not only how I learn to think about my money but real life savings have have been positively impacting my personal and business bottom line. I'd highly recommend him for anyone serious about changing their relationship to money.
My experience was amazing. Cleve created a detailed plan for my wife and I to be the best position to qualify for a mortgage when we found a house. We ended up buying sooner than planned but Cleve helped us prepared ahead of time and it was instrumental to our success in buying our house. The process was a pleasant one because we had someone to take care of all the details while advising us clearly of our options. We felt as though we had the best mortgage advocate who genuinely cared about our wellbeing. Thanks for giving your all! 
Cleve treated our family Iike we were part of his family. He was there and is still there with us every step of the way. He made himself readily available to answer any of our questions at any time. I would most definitely recommend Cleve to my family and friends. 
Cleve is genuine in his way of doing business which he helps with all that he's got within his moral and values. I've dealt with him on couple of occasions and his understanding of my needs his creativity and his "wanting" to help out is exemplary. You can rest assured that he is at your side. He doesn't fear to fight back on your behalf to get the best deals from lenders. Other agents I know understand the "numbers" game but Cleve is a mastery of "people" game sets him apart. Thank you Cleve for serving me and my family.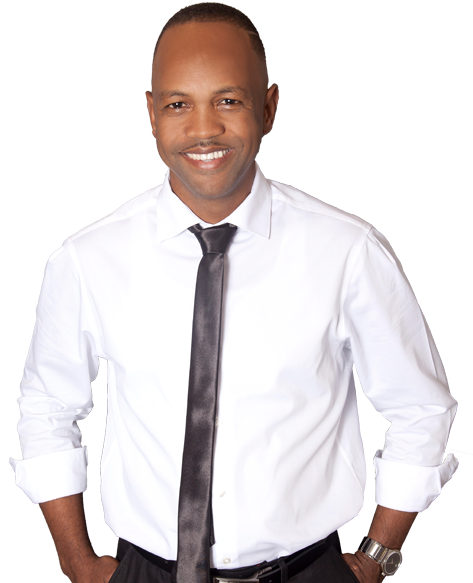 Cleve DeSouza has managed portfolios worth billions of dollars, but he counts his investment in his clients' goals and dreams as his smartest ventures.
An avid businessman since childhood, Cleve is a Licensed Engineer, Project Manager, Mortgage Agent and an astute Real Estate Entrepreneur with the ability to see the big picture, and plan for the best outcomes. He excels in making those key human connections, and keeping communication honest, transparent and fair. What he really loves is putting his years of expertise and experience to work for YOU, creating sustainable, achievable plans to escape debt, build wealth and achieve financial happiness.
A pillar of calm and comfort, Cleve's integrity and discipline have led to him earning a reputation as a strategic, reliable, trustworthy wealth builder. Getting started with your own 360º Financial Blueprint™ is the first step.
Don't Just Buy A Home Or Manage Debt.
Build Wealth While You're At It.
We see your Big Picture and everything we do is about getting you there faster.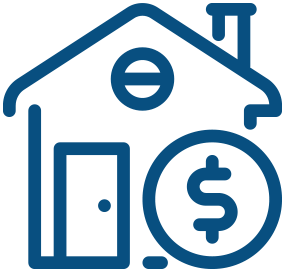 You- YES YOU- can buy your dream home no matter your credit profile. Get started NOW.
You have more money than you think. Let's prove it- or let's make it happen with refinancing and other options to free up cash for school, savings, debt and more. Ready? Let's go!
Don't just save money- make your money make MORE money. Let CleveDoesMore design stronger portfolios to meet whatever goals you've got your eyes on.
How CleveDoesMore Does More
MONEY TALKS. WE TRANSLATE IT.
We know- sometimes money can feel like a whole other language. There are rules, regulations and rates that vary for all kinds of reasons… it's easy to get overwhelmed.
At CleveDoesMore, we do more to make your money management easy to start, easy to follow and easy to understand.

You're not alone. Whatever your circumstances, we can figure it out together. Talk to us today to get started on your own personal plan- our 360 º Financial Blueprint. Every plan is unique, customized for YOUR personal needs.

We start with a Big Picture overview, a holistic analysis of your current situation and your goals. Then we plan your path to financial success, step by step, milestone by milestone.
You deserve a better financial situation.  Let's define YOUR personal plan today.
The CleveDoesMore Difference
BIG PICTURE PLANNING. THAT'S WHAT WE'RE BUILT ON.
You're unique. So are your goals and concerns.
SO there's no one-size-fits-all here. We analyze where you are and where you want to be, and then build customized, strategic milestones to get you there.


We know that buying a house is never just about buying a house. It's about building homes, achieving goals, preparing for the next phase.


We know that with the right Financial Blueprint, we can help you maximize your money, streamline cash-flow, avoid common pitfalls and achieve true financial wellness.


Our founder, Cleve DeSouza, isn't just talk: he's lived the advice he gives. His winning edge lies not just in his training, but in his success in the field, actively helping clients plan and strategically achieve goal after goal.


"My goal is to give people what they truly want: freedom" says Cleve. "Everybody will say they want money, or they want a mortgage. But what they really want is to live a stress-free life. Money is just a piece of that puzzle- an important piece. But it's not the whole story."


A family man with holdings and investments in a number of companies, Cleve prioritizes customer relationships, delivering results with candor, transparency, integrity and speed. "It's not about getting a loan…it's about getting the BEST loan; one that works for each customer's personal 360º Financial Blueprint ™ and the goals they have for their life."
That's our promise: no-stress, seamless success.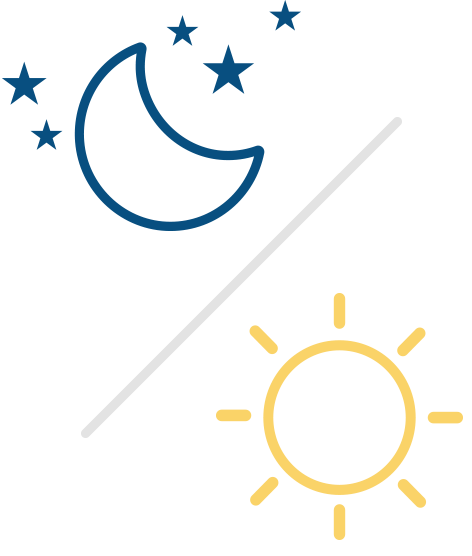 "Money can't buy everything.
But debt can't buy you ANYTHING."
WE GET YOUR MONEY IN ORDER SO THE REST CAN FOLLOW.
CONGRATULATIONS, YOU'RE BUYING A HOME! LET'S HELP YOU MAKE THE BEST MOVES.

DID YOU KNOW?
Buying a home can be the door to financial success when managed correctly. We're not just here to help sell you homes, we're here to help you unlock your best financial future.
DID YOU KNOW?
FINDING a home is not the same as BUYING a home: We help get you pre-approved, with insight to help you make smart, financially strategic moves at every step of the way
DID YOU KNOW?
Buying a home should be the KEY to building your best life. CleveDoesMore does more to research, inform and prepare our clients for true homeownership success. We package and present the best offers from each institution customized for YOU for fast, honest, hassle-free options.
DID YOU KNOW?
You can get pre-approved in minutes right here.
I'M READY TO boost my cashflow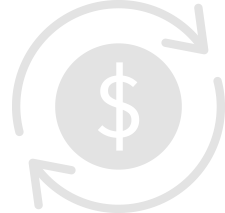 We know that when you need money, you need it now- stress-free and FAST. CleveDoesMore knows how to optimize your finances to free up more money than you think. Plus we can successfully refinance existing mortgages to help you:
• Pay off debt
• Fund renovations
• Make investments
• Cover Personal Emergencies
• Stop Power of Sales
• Payoff Taxes
• Settle Divorces
• Lower Monthly Payments
We've been creatively restructuring mortgages for over 10 years both with residential and commercial type mortgages. We're solutions-driven and diligent, ensuring that you get your money in hand and on time.
Best of all, you can start the whole process in minutes right here.
Make sure your approval is done right and on time.
Call Cleve right now to get the most honest and direct advice about your mortgage.
Phone: 647-476-2918
100 Consilium Place, Suite 200 Toronto M1H 3E3
CleveDoesMore is an avid supporter of various charities.