I have always tried to be a great dad.  When it comes to the baseball field or the basketball court, I commit to be the first father to jump in and coach, play or just be involved with my kids.  I work hard at a corporate 9am-5pm job and then usually spend my off time being a family man, whether at home or on a vacation.  I am often found grilling on the back porch, mowing the lawn, or washing my wife's car in the driveway. In fact, most who knew me would not hesitate to vouch that I have found success as a father.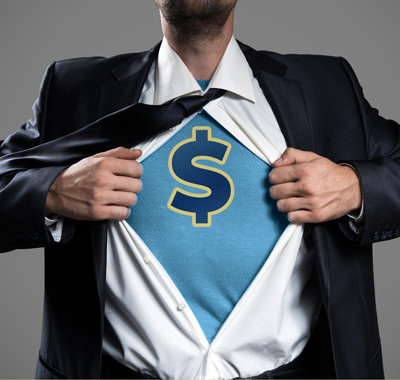 But, while I succeed in a lot of areas related to fatherhood, my struggle always was with finances.  It wasn't uncommon that I would become easily stressed, knowing that our house wasn't worth the mortgage against it and that it needed upgrades, like a roof, that I couldn't afford to pay for.  I was very aware of things like my wife's car showing signs of a transmission failure, that I knew would be an expensive repair bill I wasn't financially prepared to handle.  
 Finally, I would beat myself up for unwise decisions made, like putting all of the expenses associated with our the family vacations on credit cards that were nearly maxed out and accruing staggering amounts of interest every month.
Despite a college education, a decent job & an amazing work ethic, I felt like a failure as a father and to my family.
I knew my motives and desires were solid.  I wanted to be able to help with a first car for my son and be able to pay for my kids to go to college.  I was determined to support my widowed mother as she grew older, even if it meant moving her in with us.  I knew I needed to quit dipping into retirement reserves and I dreamed of having the means to leave an inheritance for my family at the end of my life

But all of these hopes seemed very far away, because I didn't even have a way to replace the roof, repair the transmission, and pay down the credit cards and the mortgage that were choking the life out of our finance.



I needed help. I needed a plan.
My turnaround came when I called CleveDoesMore.  Within a few days, Cleve was able to jumpstart my savings and debt paydown by finding my family money that we didn't even know we had!  Cleve and I also worked together to create a comprehensive financial review, called a 360º Financial Blueprint, that gave me a personalized, step-by-step path to long term financial success.

Now, just a few short years later, I not only look like a great dad from the outside, but I also feel like one too.

I speak the language of money better than ever before, I understand the big financial picture of my family's life, and I have escaped the terrible cycle of credit card debt.

I have gone from a money zero to a financial hero!

All because I took a small first step with CleveDoesMore.