I recently received a wonderful phone call from a long time client named Sandra, who I have been coaching to buy her first home and to stop renting for good. She was on a 1 year strategic program to recover from being in debt and to work on saving more for a down payment.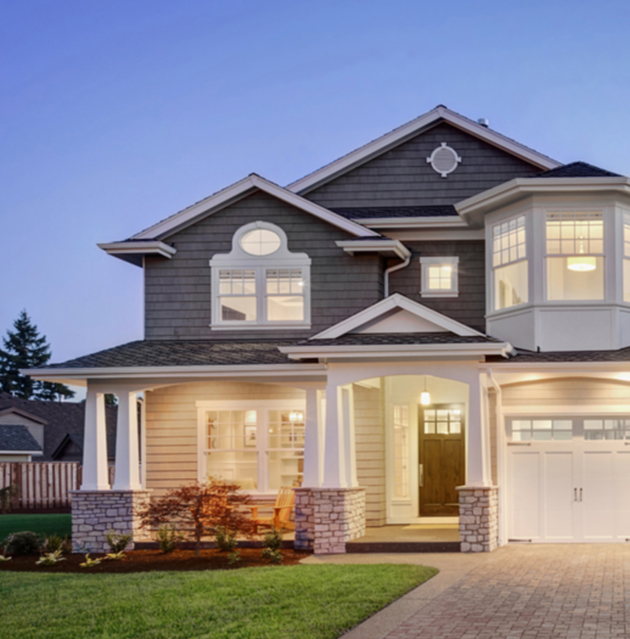 Six months into the program she's calling me with such excitement in her voice and in less than 90 seconds I found out why.  Sandra is a first time home buyer and had heard about the new Canadian Mortgage Housing Corporation (CMHC) incentives being launched and she wanted to know if she qualified for some of the money that is being granted.  Moreover, she wanted to know what "the catch" was.



As a matter of fact, there was no catch but the details of the First Time Home Buyer Incentive must be understood in order to get the full benefit that will save you money every month and make it easier to qualify for a mortgage.
Sandra was now ready to start looking for the home she had always dreamed of owning!
While we did spend time chatting about things like her credit situation and ideal timing for buying, the majority of the conversation revolved around her questions related to understanding this new First Time Home Buyer Incentive program and what it could look like for her personally.

Since the proposed launch date is September 2nd, and not everyone knows about the benefits, I thought that it would be a great idea to explain some of the highlights
Especially how it works and who can qualify
First Time Home Buyer Incentive Explained

The idea behind the whole program is to help a new home-buyer balance the ever challenging down payment vs. monthly payment dilemma and ease some of the problems associated with the Stress Test policy the government imposed. It has definitely gotten harder to qualify for a mortgage with the Stress Test, but with more down payment, qualification is made easier and you can also save on the monthly mortgage payment.  The program is merely an equity sharing program rather than a loan or a subsidy. Here's the basics on how it works:
2019 Federal Budget included 1.25 Billion to support First Time Home Buyer with a combined

income up to $120,000

.

A home-buyer can apply for either a

5% or 10% incentive

of the purchase price of the home they wish to purchase.

Total loan with the incentive cannot be

more than four (4) times your income

So at $120,000 income, loan cannot exceed $480,000, so with a 5% down payment house price would be in the order of $500,000.

While the down payment incentive program money will have to be paid back eventually, there are

no monthly payment requirements at all.


The home-buyer can choose to paydown or even payoff the incentive amount at any time,

without a prepayment penalty

.

When the home-buyer decides to sell the property or reaches the 25 year mark of ownership, they simply repay either

5% or 10% of the fair market value

of the home, depending on their original incentive percentage.|
Here is an example to help explain further:

Julia & James are hard working parents of two adorable kids, who wants to buy a condo for their family.  They both have good jobs and they have saved diligently for the last several years for a down payment.  The unit they want to buy is brand new and costs $500,000. They have a 10% down payment of $50,000. They also apply for a 10% incentive and it is granted…giving them an additional $50,000 to use towards their home purchase!
By utilizing the incentive, Julia & James save about $250 a month on their new mortgage payment, of just over $3,000 a year.  This lower payment helps them qualify and gives them both more money to use on other things for the family.
Julia & James plan to keep their condo until both of the children graduate high school, in about 10 years.  At this point, they likely will be able to sell it for about $575,000 due to property appreciation. While they will be required to repay $57,500 (10% of the market value) back because of the incentive received, that extra $7,500 of equity share is very minimal compared to the $30,000 they will have saved on mortgage payments during those 10 years.  If they decide to keep the condo longer than expected, their savings will be even higher, up to $75,600 after 25 years!
| | | |
| --- | --- | --- |
| House | Alone | With CMHC |
| House price | $500,000 | $500,000 |
| Down payment | $50,000 | $100,000 |
| Cost of mortgage insurance | $13,950 | $11,201 |
| Size of mortgage | $463,950 | $411,251 |
| Monthly payment | $2,217 | $1,965 |
| Monthly savings | | $252 |
| Savings over 25 years | | $75,6000 |
Sounds great, but who can apply?
In order to be eligible for the First Time Home Buyer Incentive, you have to meet a few basic qualifications as follows:
You have to be a

Canadian citizen

, or a permanent or non-permanent resident who is authorized to work legally in Canada.

You have to make

less than $120,000 in qualifying income

per year

You have to be considered a

"first time" home buyer, meaning you have never
owned a home before. Some people will also qualify based on special marital or occupancy situations.

You have to have a

minimum of 5% down payment

to contribute.

You can't be buying a home that costs more than

4 times your qualifying income

amount.
New construction homes

can qualify for up to 10% incentive, and resale homes can qualify for 5% incentive.  Mobile homes may also qualify for a 5% incentive too.

All qualifying

properties must be 1-4 units

.  This includes most single family homes, duplexes, triplexes, fourplexes, condo units, townhomes, etc.

The property must have a Canadian location and

occupied full time, and year round

by the borrower

You have to have a minimum of 5% down payment to contribute.
Whether you are actively looking for your first home or if your dream of home ownership seems to be have dwindled away because of more difficult qualifying guidelines, CleveDoesMore wants to partner with you.  Let us create a winning strategy to get you to your goal of owning your first home.  At CleveDoesMore, we have proven time and time again that strategy is the best way to win the battle and keep our member's dreams alive.

One of the most valuable things you could ever do is to connect with us and to get started with your $500 Fix, which is guaranteed to find you at least $500 in less than 5 days. If we can't find you an extra $500 of your own money during the review process, the entire review will be our free gift to you.

Turn your home ownership dreams and aspirations into reality and your financial stress into financial success with CleveDoesMore.  Get started today with our $500 fix.